Welcome to Nexus Mods
We host 329,012 files for 1,430 games from 133,986 authors serving 28,791,124 members with over 3.5bn downloads to date. We support modding for all PC games. If you can mod it, we'll host it.
SHARE YOUR MOD AND WIN AN RTX 3070 Ti WITH ROG
Join our community and upload a mod before 10 October 2021 for your chance to win awesome prizes - including an RTX 3070 Ti!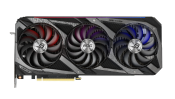 +
TRUBY9 ULTRAWIDE 32x9 aspect ratio patch

Compatibility patch to fix small issues when using the Truby9 ultrawide mod on 32:9 aspect ratio displays. This should work for all 32:9 displays, but this was only tested on the Samsung Odessey G9.

TRUBY9 ULTRAWIDE 32x9 aspect ratio patch

Compatibility patch to fix small issues when using the Truby9 ultrawide mod on 32:9 aspect ratio displays. This should work for all 32:9 displays, but this was only tested on the Samsung Odessey G9.

Become CPL. Dietrich with this mod. Be a corpsman armed with a flamethrower, and in a moment of panic, burn Pvt. Frost with it! | This mod replaces the Doc Class' Rifle with a CQW |

Become CPL. Dietrich with this mod. Be a corpsman armed with a flamethrower, and in a moment of panic, burn Pvt. Frost with it! | This mod replaces the Doc Class' Rifle with a CQW |

just some old ground textures like: drive way, gravel roads, dirt roads, soils...

just some old ground textures like: drive way, gravel roads, dirt roads, soils...

Rick Grimes preset for LooksMenu

Just a Rick Grimes preset from the TV series The Walking Dead for the looksmenu mod, copied from the actor Andrew Lincoln.Просто пресет на Рика Граймса из сериала Ходячие Мертвецы для мода looksmenu, списанный с актера Андрю Линкольна.

Rick Grimes preset for LooksMenu

Just a Rick Grimes preset from the TV series The Walking Dead for the looksmenu mod, copied from the actor Andrew Lincoln.Просто пресет на Рика Граймса из сериала Ходячие Мертвецы для мода looksmenu, списанный с актера Андрю Линкольна.

This mappack has 19 maps: 3 from Halo 1.5, 5 from Halo NHE, and the remaining 11 from halomaps.org & haloce3.com

This mappack has 19 maps: 3 from Halo 1.5, 5 from Halo NHE, and the remaining 11 from halomaps.org & haloce3.com